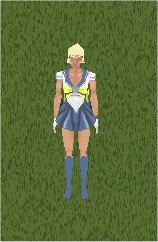 This skin is from the Sailor Jupiter 'Sims site'! Click the link below to go there and download other col Sailor Moon skins! E-mail:
sailor_jupiter_@hotmail.com
This skin is from TSR! It is Hawkeye Pierce from the TV show M*A*S*H. I watch that show so I thought, I'd put it on my site!